Where Should My Dog Sleep When Camping?
Disclosure: We may get commissions for purchases made through links in this post.
Just like humans, dogs love to camp. The joys and comforts they get are very similar to ours, especially in the outdoors. At night, your dog may be too dirty to stay in the tent. So, where should they sleep?
Dogs can usually sleep anywhere; however, if they're dirty, you might not want them to sleep in the tent. Instead, bring a camping chair or elevated dog cot. It keeps them off the ground and gives them a cozy spot for the night. Some chairs include a cover for the rain.
Ultimately, what you offer your dog will depend on how comfortable you want them to be.
Here are some sleeping options to consider for your dog.
1. Camping Chair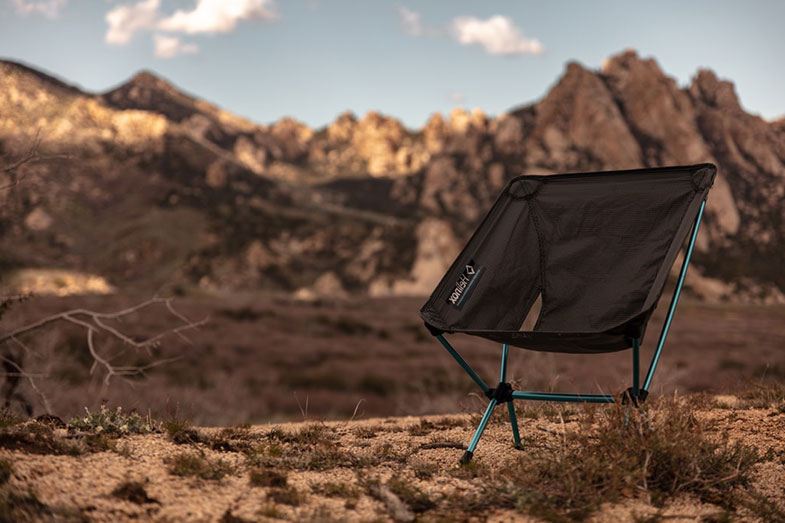 A camping chair is an outdoor chair built to provide comfort and withstand the elements. It will keep your dog elevated throughout the night and safe from pesky rodents. The ground can get quite cold, so being off it would be great for them, especially if it rains.
2. Pet Cot
A pet cot with breathable mesh is perfect for the warm summer nights. Like the camping chair, it's also elevated but provides more space for your dog to stretch out. They're easy to assemble and carry around.
3. Portable Pet Playpen
Your dog may be too dirty to sleep in your tent, but they can still have a cozy space in the Parkland Pet Portable Foldable Playpen (view on Amazon). It's lightweight and easy to assemble with a zippered front door.
4. On a Blanket
A blanket is a simple solution. It's easy to pack and keeps your dog off the cool, dirty ground. They might already have a favorite blanket from home. The familiar smell will help keep them happy. With a blanket, your dog can sleep inside the tent without getting everything else dirty.
5. In the Tent
Depending on the campground, weather, and other elements, it may be best for your dog to sleep in your tent. Since they're not familiar with the area, they may get scared, bark and cry. They may also wander off if not wearing a leash. Having them sleep inside the tent keeps them happy, safe, and secure.
It's Beneficial to Sleep Next to Your Dog
Every camping trip is different, and every family is different. While other families prefer to sleep together in one big tent, others prefer to bring small, multiple tents so everyone could have separate rooms, including one for their dog.
Dogs naturally love to be around their owners, so allowing them to sleep with you, whether directly next to you or on their bed by your side, will undoubtedly help them feel happy and secure. Forcing them to sleep outside can not only be dangerous for them but can also cause them to feel anxiety or stress. Many things can startle your dog during the dark of the night when in the wild, especially when it is a new environment for them. This, in turn, may result in your dog becoming troublesome during the whole camping trip.
6. Dog Bed Inside the Tent
A dog bed inside the tent is a great option that keeps them safely inside the tent, but off of your sleeping bag. Dogs can get quite dirty, especially on camping trips where there's lots of swimming and mud to play in. A dog bed is an essential item to bring.
Things to Note When Camping With Your Dog
The type of dog you have is important to note. Do they endlessly bark when meeting a stranger? Do they yap at the slightest hint of danger? Are they aggressive when surrounded by other dogs? Do they hate being on a leash? If your answer is yes to all, then it might be best to leave them at home and hire a dog sitter. After all, camping is supposed to be relaxing and fun.
Is Your Dog Well-Trained?
Each dog is different when it comes to their training level. If you have a well-trained dog, they can be a great help on your trip. For example, your dog could help you collect twigs for the fire, or warn you when a stranger comes into your area. If your dog is under-trained, it would be more beneficial for both parties to let them sleep inside your tent where they can see you or have them on a leash when unsupervised.
Clothing for Certain Weather Conditions
Sometimes camping trips take a turn for the worse and rain hits. Dogs are generally good at handling the elements, but some need extra warmth, especially during the night. If they're sleeping outside, they may be better with clothing, anything that can help them stay warm, dry, and fresh.
Clean After Your Dog
A great thing about the outdoors is that you can freely let your dog do its "thing" anywhere they want. Nature and the wide-open space will undoubtedly take care of all your dog's excrements, so you don't have to worry about this aspect that much. However, you should still be considerate of other campers by cleaning after your dog in areas or spots that people set their camps at. So, make sure to pack some plastic bags or a shovel.
Pack the Right Food
Like humans, dogs should have a proper diet, especially when they go on new adventures. Ideally, dog food should be high on calories, easily digestible, and delicious. A good diet will help your dog to be energized during the day and not get digestive problems at night. Moreover, it should pack in a container that is lightweight and not messy so that you can avoid annoying spills.
Check up on Your Dog's Health
Some campsites ask for updated copies of vaccinations and other health data of your pets. Despite that, it should already be a given that you keep track of their overall health status. Keeping this in mind so that you can already prepare once you decide to go on a camping trip with your pet.
Aside from food, stocking up on vitamins, treats, and medications can be handy when in need. These can lessen your expenses for your pet during your trip, especially when trying to find a veterinarian when you're out in the middle of the desert or forest if your pet ever gets sick.
Dog Protection
You will inevitably meet wild animals or creatures in your destination or along the way on your camping trip. Such animals can naturally trigger panic in your pet, so bear in mind what you might encounter.
While you are protecting them, you should also protect wildlife from them. Giving them freedom is good, but be sure to keep an eye on them if they're untrained. A leash is perfect for those times where you want to have some shut-eye or alone time.
Entertain Your Dog
Dogs sleep better after lots of exercise and activity. Keep them occupied by playing fetch or going on long walks. If they're friendly, introduce them to others in the area. Most dogs are amiable and love to meet new people and other dogs. After a long day, they will curl up and head straight to sleep.
Camping Activities with Your Dog
Activites depend on your reason for being out there. Are you there for yourself, your family, or specifically to bond with your dog? Plan what you can do that all parties will enjoy together. You can even create a schedule that will cater to both alone and together time.
Conclusion – Where Should My Dog Sleep When Camping?
Whatever you choose for your pet to sleep in, make sure they are comfy and happy. Camping with a pet, if planned considerately, can add a fun factor to your holiday. In this trip, everyone should be given equal and enough comfort to make the experience worthwhile and memorable. With your dog tagging along, your family can share more giggles and joyful moments and one that can motivate you to go camping more often.
Once you let your dog sleep on their own, it will benefit both of you. You and your dog will have a beautiful sound sleep and will help you both to get rest for the following day's activities. Come tomorrow morning; you will be able to expend as much energy you stored during your recharge. This will lead to a much happier and more remarkable camping experience with more activities accomplished.
With this, you will now have no worries about taking your best friend on vacation with you. With a camping chair, cots, tents, and dog beds, you and your friend have all the tools for a restful night.