Is It Illegal to Sleep in a Storage Unit?
Disclosure: We may get commissions for purchases made through links in this post.
Storage units are not designed to allow people to sleep inside of them. Besides, they can also be dangerous since storage units have different structures from regular houses we are used to living in.
Is it illegal to sleep in a storage unit? Sleeping in a storage unit is illegal because it is against the the sole purpose of using one. If you are caught, you will be immediately kicked out, and your renting fee will be terminated.
For further safety precautions, read the following to better understand why it is illegal to sleep in storage units.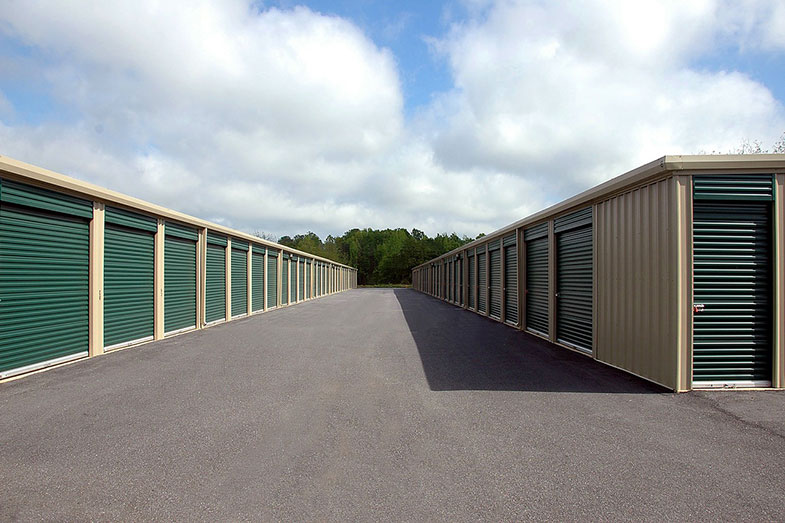 What Storage Units Are for?
Self-storage or also known as the storage unit is an industry that lets a valued customer rent enough room for your things, and renting a storage unit is for a short-term basis only. Storage units exist and are a great help for those people who are relocating and are in need some space for their excessive items. When your things are ready to move to another location, that's the time that they need a storage unit. Afterwards, they can transfer it softly to the place of your new relocated house. Also, storage units have different sizes depending on the space that you need:
Different Sizes of Storage Units:
| | |
| --- | --- |
| 5×10 | about the size of a walk-in closet |
| 10×10 | as big as the size of a child's room |
| 10×20 | as big as the size of a one-car garage |
| 15×20 | as large as a master bedroom |
In addition, as stated by Strutner in her article in HuffPost, there were approximately 48,500 storage unit facilities in 2014 and that is in America only. You would not believe, but so far as we're concerned, America has more storage units than McDonald's and Starbucks coffee shops combined.
Again, storage units are not the right places for people who want to hang out and chill. Though it has a cheap and affordable price compared to hotels, your safety and security are more important.
How Do Storage Units Work?
What are the following things you need to do in order to have an effortless and proper transfer of your materials to your nearest storage unit? You can follow these helpful steps below:
Make an inventory of all the items to be stored. First and foremost, you must have a list of the moved items, from smallest to largest if possible. You can put all your boxes and containers together to have an idea about the acquired space of your things. You might also need a tape measure to identify how much space you'll need.
Choose the desired size of your storage unit. You can check the storage unit guides to pick the right size for all of your bags and containers to fit.
Go online and search for a nearby self-storage unit. If you don't know where to look first online, you can visit reputable websites on the internet.
How to pack things accordingly. This is important as this can minimize unnecessary excessive storage unit space. You can try searching for moving tips so that you'll have a better understanding of how to move them with ease.
Visit and see the storage unit center. Take into account the sanitation, locality, and security of the place. Determine if the chosen spot is ideal for storing items.
Determine the frequency of using your storage unit. If you need to visit your storage unit more often, you might need a bigger unit to be able to move around and move things. However, if you just visit your storage unit occasionally, it might be best to have smaller unit sizes.
The signing of the lease contract. Once the lease is signed, you will be informed about the rules of the facility and will be given a pin code to enter the compound and your storage unit.
Pay rent monthly. When thinking about ending the agreement, you can present a notice one-month before moving out, and it must be close to your billing date for efficiency.
Storage Units Best Services
With in-depth and excellent reviews, the consumersadvocate.org has their Top 10 Best Storage Units. If you are interested to rent a trustworthy and reliable storage unit, you can visit and research them online. Listed below are the following:
Simply Self Storage
CubeSmart
Provided that these storage unit companies have been properly reviewed, we guarantee you that they can transfer your things smoothly towards the nearest, most secured, and modern storage unit facilities in your area.
Checklist for Choosing a Convenient Storage Company
Below are the points you need to consider when choosing an accommodating storage unit facility.
Storage Unit Types Offered. Watch out for the offered sizes of their facility. If you have things that can't be stored in a shifting climate condition, you need to look out for the storage unit companies that offer climate control. Once you are satisfied and found the right storage size for your things, that's the time that you can sign the terms and agreement.
These questions might help you locate the best storage unit services that you are looking for:
Do they prioritize the safety and security of the moved items? Do they suggest a respectable and responsible mover?
What are the available payment terms?
What kind of security measures do they have? Are there security cameras? Fire extinguishers? Door alarms? Smoke alarm systems? Sprinklers?
Do they offer insurance facilities?
Are there maintenance services available at the place and also when required?
With these inquiries, you can easily spot the storage units with the best services without any hassle.
Why Some People Sleep in a Storage Unit?
According to Whalen, the blatant reason for it is because of poverty. There are plenty of homeless people that are deprived of their rights to live a peaceful life. Having no other choices, even though it's illegal, it's their last resort and that is to secretly live inside their storage units. Some were reported and were evicted immediately; some were not easily tracked by shelter homes and organizations. This kind of topic is a huge issue that we are facing. It is almost impossible for an average family to keep earning enough money and sustain the needs of every member, and it's much more difficult for the homeless. The major problem for them is to figure out where to find comfortable and affordable housing for their family in a safe manner and for a long-term basis, unlike living privately inside storage units.
Do Storage Units Have Power?
Most self-storage units do not have electricity, but some facilities may have one. It depends on the services given by the management. Based on a statement, there are some companies which give false commitment saying that they have electrical outlets though they don't have it. That's why customers must store their things in trusted storage unit facilities. Storage units that have power are more expensive and have higher charges though. Some worthy companies have a safe protocol like turning off the power in their place to avoid the wrong usage of electricity of the storage units. The majority of the storage units don't have electricity, but you can request an installation of electrical outlets with an extra cost charged to you. For more convenience, it is more appropriate to visit storage units in daylight. But if it can't be helped, you can still use a flashlight during your night visit. Though there are reckless people who illegally connect electrical outlets on their own, do not be worried because there are security cameras that will monitor your area. So, in case someone steals electricity from you, your case will be taken care of as soon as possible.
How Long Can I Stay in my Storage Unit?
You can stay during the access hours. Commonly, the time is from 6 AM – 10 PM from Mondays to Saturdays, excluding Sundays and national holidays. This also depends on different storage unit facilities. If you don't have any idea, you can try consulting or contacting your storage provider about their rules. There are basic reasons why a person can't stay longer inside their storage units though. Here are some of the reasons why:
It is not supposed to be a liveable place. First of all, most of the storage unit doesn't have electricity. Can you just imagine how hot and suffocating it is to stay inside of it? Second, there are no plumbing and cooking facilities here.
There are plenty of security cameras observing your action. There's no other way you can live or stay longer inside your storage unit when there are security cameras watching you.
You can't use it for anything aside for storing purposes. Storage units are only for storing and not intended for residential use. Don't attempt to sleep in the storage unit, or you'll be in trouble.
You can be locked inside your storage unit. The storage unit will be locked after the access hours, so you must go out before 10 pm. It would also be embarrassing if the manager will see you sitting in the corner waiting for them to open the door for you.
It can cause inconvenience. This will be a lot of trouble not just to you but to your storage provider as well. The inconvenience might give them a bad reputation since they were unable to monitor you sleeping inside.
You will be kicked out of the facility. Most of the time, there is a rental policy implemented by the storage unit companies, which includes the prevention of living in the storage unit for too long. The manager will take necessary action if you fail to adhere to this protocol and that is to make you leave the facility as soon as possible.
Fire incidents may occur unexpectedly. Unfortunate events may happen, and since storage units have a high potential collapse, densely packed things, flammable objects, and dangerous materials stored within, you can't have any assurance that you can either sleep or stay longer inside your storage unit.
You will be charged by not following the rules. It is better to follow the rules and regulations so that you won't be caught up in a dilemma and end up paying more.
Tips for Avoiding Self-Storage Problems
To avoid problems like fire incidents, make sure that you take into account the recommendations below. The following items are derived from the experience of the author for all the state and local storage facility fire codes.
Allow security access in order for the fire department to enter the unit after a business or access hours. If possible, they should have a caretaker that can supervise on the premises.
Sprinkler serves as an aid to lessen the impact of fire spreading. Buildings must set sprinklers for about 10,000 square feet or larger.
In order to call for help as soon as possible, an automatic smoke alarm system must be installed throughout the building.
Portable extinguishers must be established throughout the facility within an easy reach.
Storage unit owners must be attentive at all times and must be aware of everything that renters stored in the storage units.
Should display "no smoking" signs big enough for the renters to see clearly.
If there is electricity, the renters are discouraged to use extension wires inside the storage unit.
Conclusion – Is It Illegal to Sleep in a Storage Unit?
We must understand that sleeping in a storage unit is not a good thing to do. Others may say that it's a warm and cozy place to live in, but this is always not the case. It is neither safe nor legal.
To have a great storage unit experience, renters or tenants must choose trustworthy storage unit facilities. Being mindful and knowledgeable about the transactions of acquiring storage units will make you enjoy their services without hassles.