Costco Mattress Return Policy (Complete Guide)
Disclosure: We may get commissions for purchases made through links in this post.
Costco will refund any product (with some exceptions) at any time if you are dissatisfied. But does this include mattresses? What is the return policy for Costco mattresses?
Costco's return policy highlights a "risk-free 100% satisfaction guarantee". This means that mattresses can be returned at any time for a refund. Costco's excellent mattress return policy makes buyers feel confident about their purchase.
Costco provides a generous return policy; however, if abused, they may revoke your membership. For example, if you return a mattress after two years, that may be fine. If you always return your mattress every two years, that may be an abuse of your membership privileges. It is up to the store manager to determine if the mattress can be returned.
With that said, let's dive deeper into the process of returning a mattress to Costo.
How to Return a Costco Mattress
The Costco mattress return policy makes it easy for their consumers to return items. There are essentially two ways to return a Costco mattress. Either you bring it into the store, or deliver it online.
The first option is to simply return your purchase to any Costco location nearest you for an immediate refund. You can also call them for assistance to return the mattress via United Parcel Service. Once the return processes, a refund is sent.
How Do I Return a Mattress to Costco Online?
The second option is to visit the Costco website and do the following:

Log in to your account or register for one.
Go to My Orders tab, choose the Return Items button next to the relevant order, and go through the prompts to complete your return request.
Receive your return label immediately or schedule a pickup (where eligible). For large items, Costco will send an email with additional instructions.
The refund includes shipping and handling fees and credits the payment method you used to place your order.
Costco Mattress Return Policy – Frequently Asked Questions
Can You Return the Mattress Without a Receipt?
If you have a Costco membership, you do not need a receipt to return a mattress. They will check your membership records and previous orders to see the mattress purchase, and will immediately issue your refund. However, if you are not a Costco member, it would help if you have the receipt, but it may not be required to get your return. But for a more hassle-free return, it would be better to save the receipt.
What If You Have Already Opened the Packaging?
Many companies may have stricter rules when it comes to accepting returned items like packaging, which should not be damaged or opened, but not Costco. They understand that you need to try the mattress and see if it works for you. This means that you don't have to worry about returning it in its original packaging.
How Long Can You Return a Mattress to Costco?
Other stores may sell mattresses at a lower price, but they may only come with a 9-month limit for returns. Costco, however, understands that it takes time to notice defects in a mattress. It might take you a couple of months to make sure it is the right mattress for you. Still, you don't have to worry because Costco's return policy has no time limit.
Make sure, however, that you find the defect before your mattress starts wearing and tearing. Although Costco will refund you for any defects on the mattress, they most likely will not refund a completely worn-out item from years of use.
Does Costco Refund Cash?
For the most part, yes. One Costco customer returned an item to the store around $4,000. The customer originally purchased it using their Visa card online, and the store refunded with cash the same day. Stores only process a credit card refund to Costco Amex cards.
According to one customer, you return items bought with a debit card, and your refund may come as a Costco cash card.
How Long Do Refunds Take From Costco?
The length of time for your refund to be processed depends on both the retailer and the card issuer. It also depends on how you returned the mattress. The Costco employee who attends to you could swipe your card and begin the process of reversing the charge right away. That is if you took the unwanted mattress back to the store. Mailing back an item to the retailer will naturally delay the process by the amount of time it takes for the package to arrive.
In general, refunds should appear on your credit card within 30 days of the request.
What Items Can't You Return to Costco?
Costco accepts returns on almost everything, including mattresses, no matter when it was purchased. There are a few exceptions:
Electronics: Costco will accept electronics within 90 days (from the date the item was received) for Televisions, Projectors, and Major Appliances (refrigerators above ten cubic ft., freezers, ranges, cooktops, over-the-range microwaves, dishwashers, washers, and dryers). Also, computers, tablets, smartwatches, cameras, drones, camcorders, MP3 players, and cell phones (details depend on the carrier).

Costco Concierge Services will assist with technical support and warranty information for many of the above products. You can receive support for:
Televisions, Projectors, Desktops, Laptops, All-in-ones, Tablets, Cameras, Camcorders, Home Theater Systems, DVD Players, and Printers.

Diamonds: 1.00ct or larger: For returning a diamond over 1.00ct, you must present all original paperwork (IGI and GIA certificates).
Cigarettes and alcohol
Products with a limited life expectancy, such as tires and batteries.
Special and Custom Orders
As of May 2020, Costco will also not accept returns on the following high-demand items to keep shoppers from stocking up and then returning the items later if they have not used them. These items include:
Bottled Water
Toilet Paper & Paper Towels
Sanitizing Wipes
Rice
Disinfecting Spray
Can You Make a Return Past the Manufacturer's Warranty?
Some customers have said that Costco will not take back an item if it has gone beyond the manufacturer's warranty. A good example is when Costco refused a return on expired HP printer ink.
Can Someone Else Make a Return for You?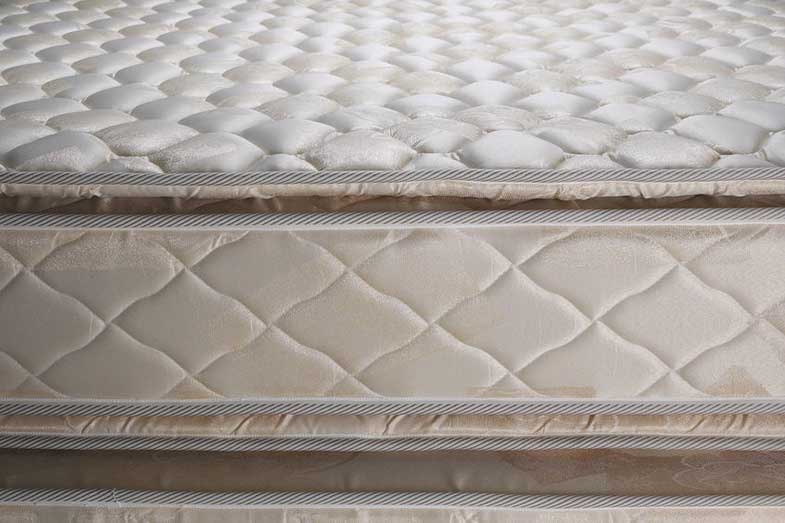 If your membership doesn't include them, they will not be able to return on your behalf. You'll have to find the time to make the return yourself.
Can You Return Your Gifts to Costco?
If you were given a gift and would like to return it yourself, you can return it to Costco. You do not need a membership; however, if you do not have the receipt of the gift, you will need the membership number from the person who purchased it.
Where Do Costco Returns Go?
Costco returns sort into two categories:
Unopened and unused merchandise that can be put back on the shelf. These items go back to the sales floor.
Used or damaged merchandise. These are moved to the Return to Vendor department (RTV). Some of these items go back to the vendor, and Costco may or may not get full or partial credit for it.
Some of the returned items may go to companies that buy defective merchandise. They refurbish it and resell it. Others sell it as it is. These items do not go back to Costco's sale floor as they have a strict vetting process for the things they sell.
Abusing the Return Policy
Just because you can doesn't mean you should. Although very lenient, one should abuse Costco's return policy. Misusing it could result in losing your Costco membership. If you have made countless mattress returns over the years, they will review your membership history and possibly revoke it.
One woman, for example, returned her printer after eight years because it stopped working. The manager who declined the return said that the woman had made so many returns over the years that they could not take any more. The customer's membership ended up canceled. Jeff Long, Senior Vice President of Costco who responded to the said woman, mentioned that from her membership review, the woman has not been happy with their products; therefore, it was appropriate to terminate the membership.
Membership Revoked
This return policy abuse applies to mattresses as well. If you return your mattress more than a few times, you might have your Costco membership canceled. You will no longer be able to experience the numerous perks that Costco has to offer. The retailer also reserves the right to cancel memberships if a member abuses their privileges. If you're a loyal Costco customer, it can also be embarrassing to bring in an old, worn-out mattress. Ideally, you should return it within a few months, not after a few years.
As one of the most generous return policies in the retail world, Costco has seen the most outrageous returns. One customer tried to return a 15-year-old pressure washer when it stopped working. Another customer wanted a refund for a decade-old pool table with rusted metal frames, while another shopper wanted to return a dead Christmas tree in January.
Conclusion – Costco Mattress Return Policy
Costco's return policy is generous. You can return almost any product at any time if you are not satisfied, even your mattress. You can do returns in the store or online, and Costco will refund your purchase price. With their "risk-free 100% satisfaction guarantee," you don't have a time limit to return products except for electronics under a 90-day return policy and diamonds that must be returned in 48 hours. However, they will not refund you for an item that is torn or worn out from years of use.
Don't worry about returning the mattress with a receipt or in its original packaging, as it may not be necessary to process your refund. These refunds may happen instantly, depending on the situation. You may get it as cash, Costco's cash card, or your card as a credit. But in general, the process may take a few days before you can see it credited to your account. Gifts can be returned with receipts. If you don't have one, make sure that you know the Costco membership number of the person who gave you the gift.
Remember that although customer-friendly, Costco's return policy should not be taken advantage of as it may jeopardize your membership and may lead to cancellation. Also, should any dispute arise when returning an item, keep in mind that it is up to the discretion of the store manager to decide whether to process a return.