Is It Safe to Sleep in the Basement?
Disclosure: We may get commissions for purchases made through links in this post.
The bedroom serves as the best place to rest after a long day at work or school. It's the safest place for a good night of sleep or a power nap. Bedrooms are usually located in the far corners of the house or on the second or third floor. Nowadays, bedrooms can also be found in basements, generally as a part of what is called a basement apartment.
Is it safe to sleep in the basement? It may be safe, but it is not very healthy, especially if you plan to sleep there long-term. Reasons for this include the risk of mold, possible floods, and lack of light. When sleeping in a basement, you have to think about significant health hazards and inconveniences.
Some people transform their basement into a healthy, livable space to maximize their property or to save up on expenses. However, it will always be better to sleep in regular areas of the house where light and air are not scarce.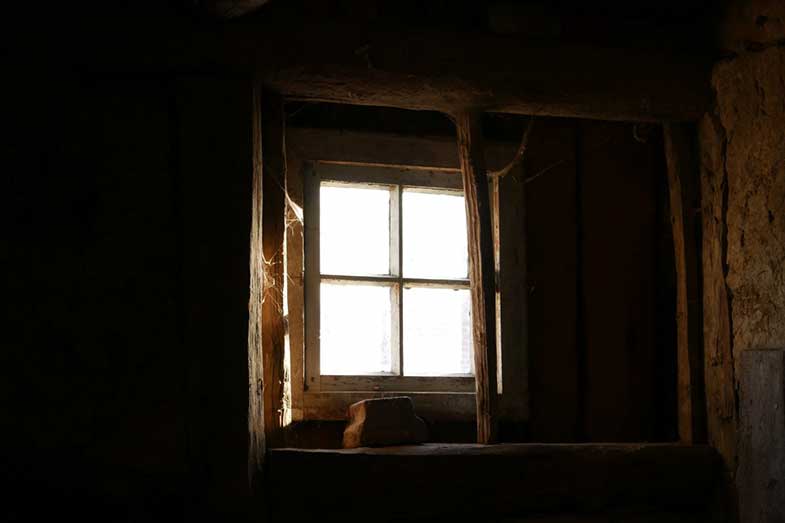 Common Problems When Sleeping in a Basement
Risk of mold – Basements are often neglected and filled with unused appliances. This can cause moisture and result in the formation of mold. Basement mold is said to cause allergies, asthma, and many other health issues.
Radon – You can often find the highest levels of radon in the basement. Exposure to high levels of radon can damage a person's lungs and cause other health problems. Also, you get exposed to dust and many other allergens.
Risk of flood and fire – Living or sleeping in the basement gives you fewer chances to escape in case a fire happens. Meanwhile, it exposes you to a higher risk of flood since it is located below street level.
Lack of air and light – One of the primary concerns about spending hours or days in the basement is the lack of proper ventilation and natural light. Ventilation is one of the essential things you should always look at when choosing a place to sleep or to live. Unfortunately, basements are usually not adequately ventilated, no matter how big or small they are. The lack of windows, the area, and the piles of things in the basement prevent fresh air and natural light from coming in.
Many people have expressed how they feel sick and unhealthy when they spend a night or more in the basement.
How Do I Make My Basement a Livable Space?
Basement apartments are below street level and are usually located beneath the main house or building. Many people choose to live or sleep here for reasons related to cost, independence, and wanting to maximize all the areas in the home.
While there are several reported health risks and personal encounters connected to sleeping or living in the basement, we still cannot deny the fact that many people choose to live in this secluded space. A basement should be the last thing on your mind when considering tenancy, but what if it is your only option?
Whether it's due to an economic reason or you like to have your own sweet space, it is essential to make sure that the basement is healthy and livable.
Take a quick look at the health hazards above. These are the things that must be improved to have a good night's sleep in your basement. You can make your basement a livable space through the following:
1. Proper Lighting
One of the easiest ways to beautify and make your basement a livable space is adequate lighting. Once you've found a way around it, you'll see that nothing else can complete a basement makeover than good lighting. It only becomes a challenge because basements don't usually have enough windows. The first thing is to make sure these very few windows or doors are not blocked by curtains or furniture. Next, make sure that you paint the walls with light colors to add up to the vibe. The third is to make sure to choose the right kind of lighting. Start with the basic basement lighting types, namely fluorescent, incandescent, and halogen. Whether it's a DIY or installed by someone else, don't forget to consider the space and the position of your lighting products.
You can check out Hykolity 5000K 4FT Daylight 42W LED Ceiling Lights (view on Amazon). This durable product has a wide application and can also be used in basements, garages, workshops, warehouses, equipment rooms, and many more. It is made of a composite aluminum and easy to install.
2. Improved Ventilation
Proper ventilation is a must in every house location, especially in basements. We need it to get rid of the odor, moisture, and prevent different kinds of health hazards. The first step is to go natural, and that is to add windows or make sure open spaces are not blocked. If this is not possible, you can make use of windows and exhaust fans or dehumidifiers.
Make sure to check out Yaufey 30 Pint Home Dehumidifier (view on Amazon). This product can get rid of up to 4 gallons of moisture daily and is suitable for basements and many other areas in the house. This easy-to-use product has many features and has a low noise feature that is perfect for better sleep.
3. Declutter and Redesign
Basements are primarily used to store unwanted or unused stuff. Make time to get rid of unwanted things. Rearrange the area, add space-saving furniture or extra design if needed. Check out HONBAY Convertible Sectional L-Shape Sofa Couch (view on Amazon). This couch is easy to assemble, firm, and comfortable. This space-saving product is made from Ottoman-Mid-century linen fabric and features a sectional sofa with a reversible lounge.
Is It Healthy to Live in a Basement for a Long Time?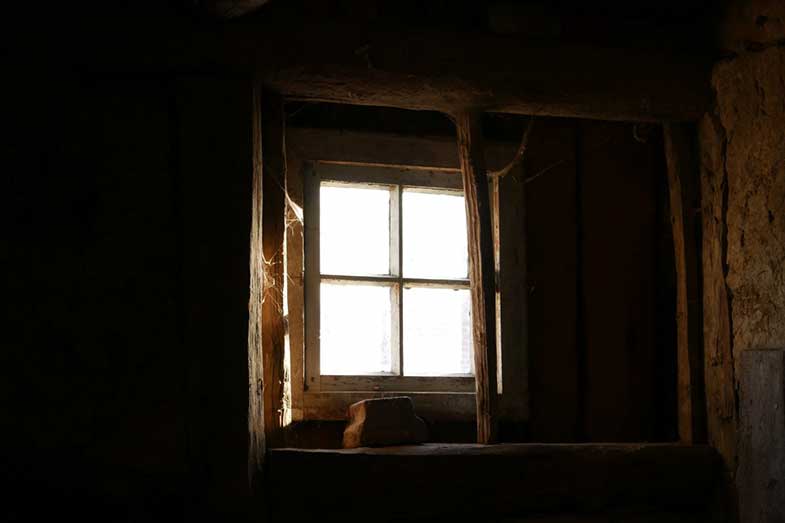 We've discussed sleeping in basements, but what about living in this secluded space? Is it more dangerous? Can you sleep once you've turned the place into a healthy basement?
Living in the basement means you get the long-term health risks mentioned above. You can easily feel sick due to the lack of natural light and air and exposure to harmful things like molds, dust, and chemicals. Turning the space into a healthy and livable one can reduce the risk factors. However, moisture, dust, and other things can build up in no time, especially if you are not able to keep the whole place maintained and squeaky clean. Utmost care and safety should also be considered because basements are one of the worst places to be during floods and fire.
Proper Cleaning Equipment
Make sure to have the right cleaning tools to ensure a clean and safe living space, whether in the basement or at the house. Check out the iRobot Braava Jet 240 Superior Robot Mop (view on Amazon). This superior robot mop features a jet spray and vibrating cleaning head that can get into hard to reach areas in cabinets, corners, etc. It has different cleaning modes, such as wet mopping and dry sweeping. The pad eject button makes sure you don't have to touch all the dirt and dust on the cleaning pad.
Note that there are also legal requirements for turning your basement into a bedroom, and this mostly consists of ensuring proper ventilation, safety, and exit points within the area.
Other Things to Think About
There are also other things to consider that are not entirely health-related. One is that you get to absorb all the noises and sounds from upstairs and even from the outside. This would all depend on the materials and position of the basement, but it is something you should think about. Another is that the cold and damp feeling can often disrupt your sleep and entire mood. One other disadvantage is that since it's usually dark, the existence of rodents and insects can't be helped. Another one is that you should prepare your body for a lot of stair exercises, for you would have to go up and down several times.
Can a Child or Baby Sleep in the Basement?
This depends entirely on you and your preferences, but you should keep in mind all of the health hazards mentioned previously. If a dusty, unfinished basement can make an adult sick, it can do the same (or worse) for a younger person. Keep in mind that the immune system develops throughout the years, and you should avoid exposing the young ones to dirt, dust, and toxic chemicals that can harm their bodies. Nevertheless, cleanliness and safety should be on top of the list for kids, no matter if it's a basement or a regular part of the house.
The Takeaway – Is It Safe to Sleep in the Basement?
It's no wonder how people are still able to live for months or years in basements. It's a matter of knowing how to recreate the space to make it more lively and livable.
Still, for some people, that nothing is as good as sleeping in regular bedrooms and living in homes not located below street level.